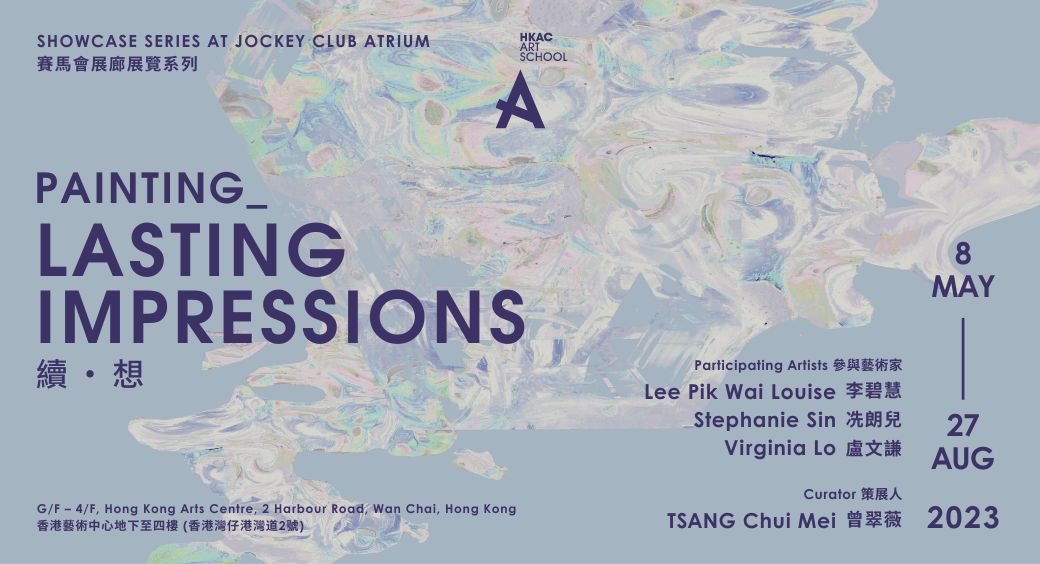 Hong Kong Art School Showcase Series @ Jockey Club Atrium
This series consists of two showcases, which are curated by Subject Coordinators / Lecturers of Hong Kong Art School with specialization correspondingly in the following four major disciplines: Ceramics, Painting, Photography and Sculpture.
The Jockey Club Atrium may be a challenging space for showcasing artworks, however it is exactly this challenge that ignites the interest of the curators. Alumni and students of Hong Kong Art School are invited to make use of this space with their creative thoughts and touches, turning it into a showcasing area full of experimental and inspiring discoveries.
Painting Showcase @ Jockey Club Atrium — Lasting Impressions
"Lasting Impressions" showcases a work collection by three alumnae of Hong Kong Art School, who graduated from the Fine Art programmes co-presented by the School and RMIT University, Australia. Now they are the lecturers of the School, through this showcase they convey their roles, experiences and creative journey engaged here.

Exhibition Period : 8 May – 27 Aug 2023
Opening Hours : 8:00am – 11:00pm (MON – SUN)
Venue : Jockey Club Atrium, G/F – 4/F, Hong Kong Arts Centre (2 Harbour Road, Wanchai, Hong Kong)
Participating Artists : LEE Pik Wai Louise | Sin Long Yee Stephanie | LO Man Him Virginia
Curator : TSANG Chui Mei