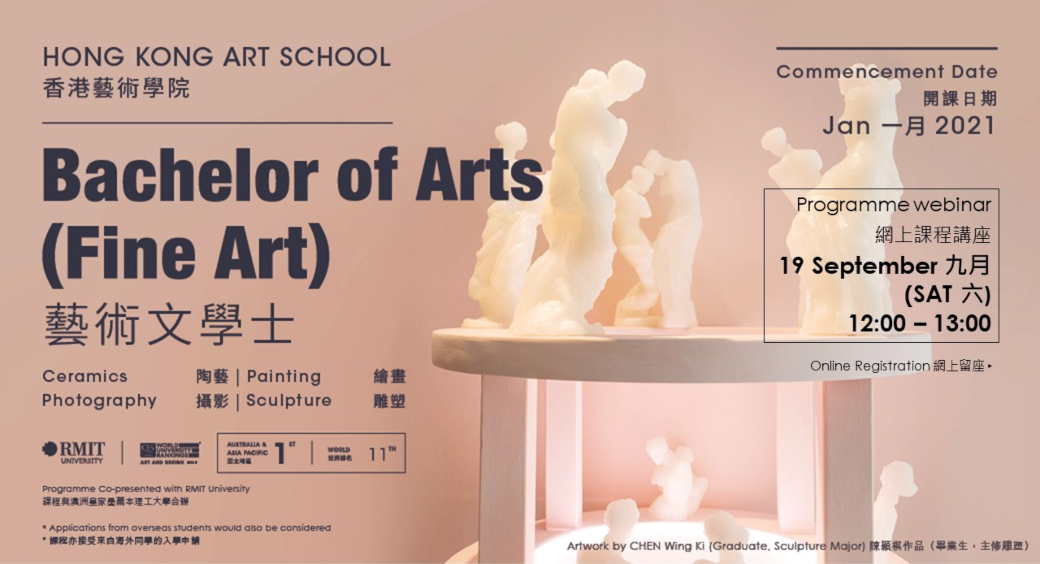 The programme webinar is open to all who hope to further develop your art learning with an in-depth focus on major studio practice (Ceramics / Painting / Photography / Sculpture). It will cover the programme structure, features, admission requirements and progression pathways. Through chat room, participants can chat with the subject coordinators.
DSE candidates and mature-aged applicants are all welcome.
Bachelor of Arts (Fine Art) Programme Webinar & Chat Room
Date: 17 October 2020 (Sat)
Time: Webinar: 2:00pm – 3:00pm | Chat Room:  3:15pm – 4:15pm
Language: English
The webinar and chat room will be conducted through Zoom, to know more about the artworks by our graduating students, please also visit the virtual gallery of our current Graduate Exhibition: https://bit.ly/32m5b58
Please visit here for more details of BAFA programme.