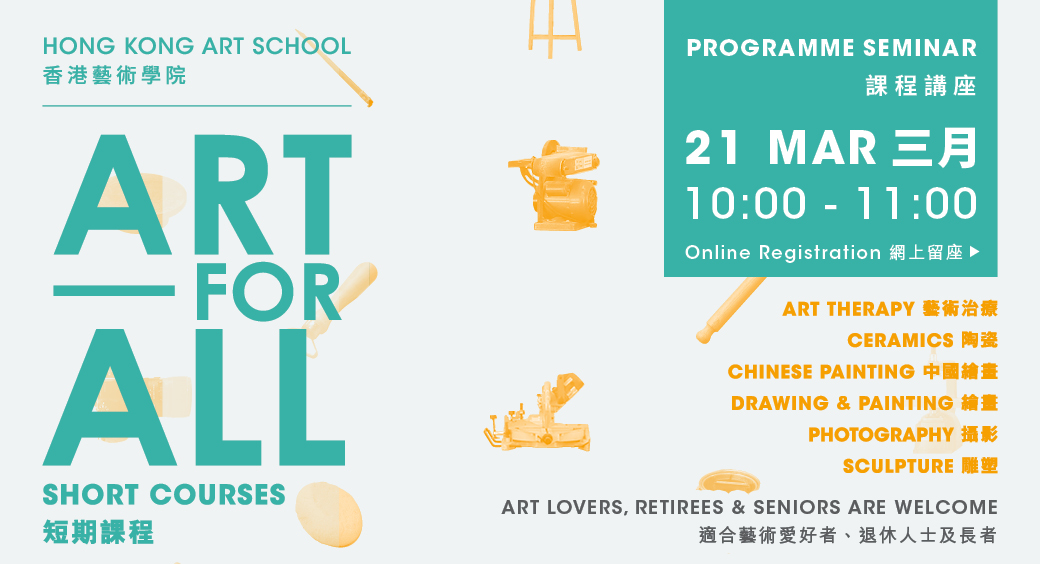 To hopefully help facilitate your joining of our seminar amidst the current Coronavirus outbreak, this seminar will also be conducted online in the format of a webinar. Upon successful registration, registrants will receive a confirmation email with a specific link to access the webinar on the event date.
Art for All Short Courses Seminar
Date:      21 March 2020 (Sat)
Time:      10:00am – 11:00am
Venue:    Hong Kong Art School Main Campus (10/F, Hong Kong Arts Centre, 2 Harbour Road, Wanchai, HK)
Free Admission
Conducted in Cantonese
This seminar will introduce the structure and features of the Art for All short courses series. It is open to all who love art, especially those who hope to gain hands-on studio practicing experience and get an initial taste of different art mediums or topics.