The influence of Chanoyu (Japanese Tea Ceremony) on the arts and culture of Japan is far-reaching, and studying this cultural activity which has a history of over four hundred years provides an excellent introduction to Japanese arts and crafts. Chanoyu is considered a comprehensive synthesis of the traditional Japanese lifestyle, and its philosophy and aesthetics embody such wabi principles as rustic simplicity, sober refinement, and subtlety.
Since the new tea drinking practices of the Song Dynasty were taught to Japanese Zen monks studying in China around the 12th century, it had been promoted among the members of Japanese high society. In the 16th century Sen no Rikyu established a new style of tea, as it wa known today, in which allowed the tea ceremony to spread from elite to lesser lords and townspeople.
The four distinct seasons in Japan create unique scenery, and the traditional culture of Chanoyu was held corresponding with the seasons. Generally, Chanoyu's year started at the beginning of November as the ro (hearth) was opened in the tea room and the seal on the jar of tea leaves was broken at that time.
The missionary artisan's group consisting of four masters of ceremonial tea, Japanese sweet, tea utensils of lacquer, and of kettle, was founded in January 2018 in Toyama prefecture, Japan, to promote and introduce Chanoyu with its concept, "Make Chanoyu come into our life more today and make our life become aesthetic and full of humanity". As celebrating the New Year of the tea, this event brought a great excitement to the Hong Kong audience to experience undiscovered world of Chanoyu this time.
This project was presented by Wado Project and supported by Hong Kong Art School.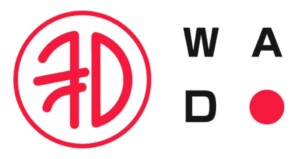 Yoshitomo OHARA (小原 好喬)
(16th Successor of Jigoemon)
Lacquer Master
城端蒔絵 塗師屋治五右衛門 十六代目
Yoshitomo OHARA, who was born in Johana, the Nanto region of Yoyama prefecture in 1979, is the 16th Successor of Jigoemon, name passed down from generation to generation since 1575, along with the traditional technique for making Johana maki-e lacquer ware, transmitted from father to one son.

Noboru KOIZUMI (小泉 昇)
Master of Ceremonial Tea
茶道裏千家小泉社中 三代目
Noboru KOIZUMI is the 3rd generation of Chado Urasenke Koizumi Shachu which has been located in Takaoka city. Toyama Prefecture. As a master of tea ceremony, he has been holding prominent position such as in Chado Urasenke Tankokai Takaoka branch and youth Hokuriki Shin-Etsu block.

Yasuhuro HIKIAMI (引網 康博)
(4th Generation of HIKIAMI KOGETSU-DO)
Japanese Sweets Master
和菓子処 引網香月堂 四代目
Following his training at the Kasho Koyama of Masaru Sasaki and at Ichiroan, he inherited his family store, Hikiami Kougetsu dou, as the 4th generation. In 2012, he got certified an "excellent Japanese-style confectionery worker", which was first identified in Hokuriku region.

Shunsai HATA 3rd (三代  畠春斎)
Kettle Master
釜師 畠春斎 三代目
Shunsai HATA 3rd was born in 1976 as the 3rd Successor of Hata Shunsai whose family has been tea ceremony kettle master since the 17th century and has been located in the metal workers' town called Kanayamachi in Takaoka, Toyama prefecture.