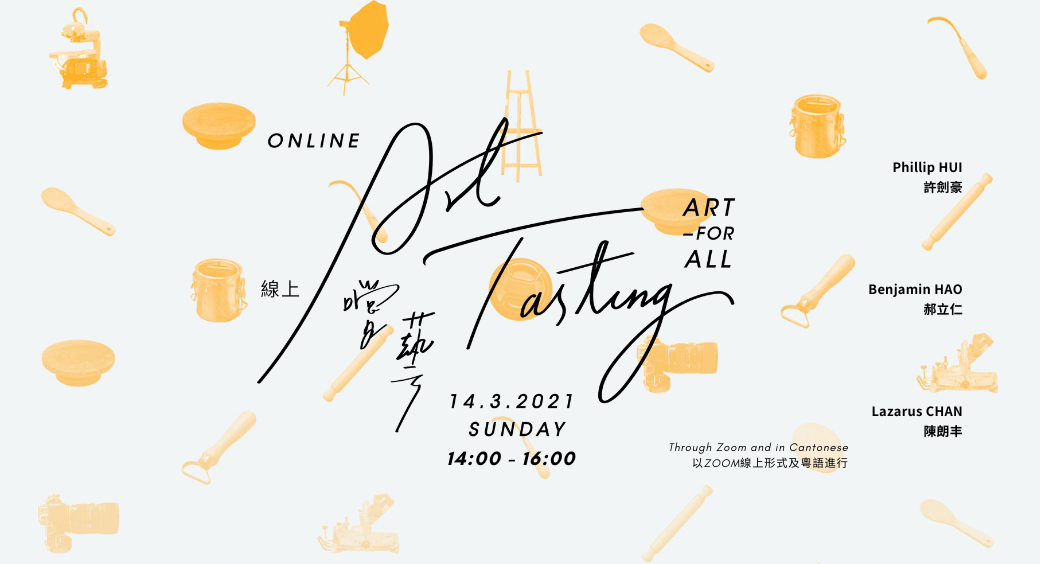 In this event, three tutors of the Art for All short courses demonstrated art-making through various art mediums. Participants were able to create their own artworks and digital images, and also got an initial taste of different art mediums. It was open to all who love art, especially those who hoped to gain hands-on studio practicing experience.
Online Art Tasting (Art for All)
Date: 14 March 2021 (Sun)
Time: 2:00pm – 4:00pm
This event was conducted through Zoom and in Cantonese.
2:00pm – 2:30pm ∣ Get Started in Painting
Tutor: Phillip HUI
Participants printed out or saved the tutor's demonstration artwork in iPad in advance. During the workshop, the tutor steps by steps taught the participants from drawing the draft to completing the painting.
2:30pm – 2:40pm ∣ Break
2:40pm – 3:10pm ∣ Plant Pounding
Tutor : Benjamin HAO
Utilizing fresh plants, flowers, grasses and leaves, etc., participants were able to print the natural pigments of the objects onto the fabrics through a simple and interesting process.
3:10pm – 3:20pm ∣ Break
3:20pm – 3:50pm ∣ Digital Image Processing with Coding
Tutor : Lazarus CHAN
The tutor taught the participants to use elementary coding techniques for digital image processing. It was suitable for beginners.
3:50pm – 4:00pm ∣ Finale