ART CLOUD – ENHANCEMENT FOR ONLINE ART TEACHING AND LEARNING EXPERIENCE
HKAS is enhancing real-time e-teaching and on-demand online. Virtual classrooms are set up to enable the continuation of lecture-based lessons when physical presence cannot take place on campus, and tailored on-demand video content assists studio-based lessons. Technologies are utilized to conduct live streamed art seminars and online gallery experiences, which are shared with the public to enjoy an e-learning journey in Art.
Archived Art Seminars / Artist Sharing:
Online Gallery Experience: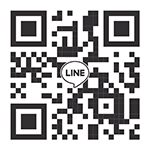 This project is supported by the Quality Enhancement Support Scheme (QESS) of the Education Bureau.