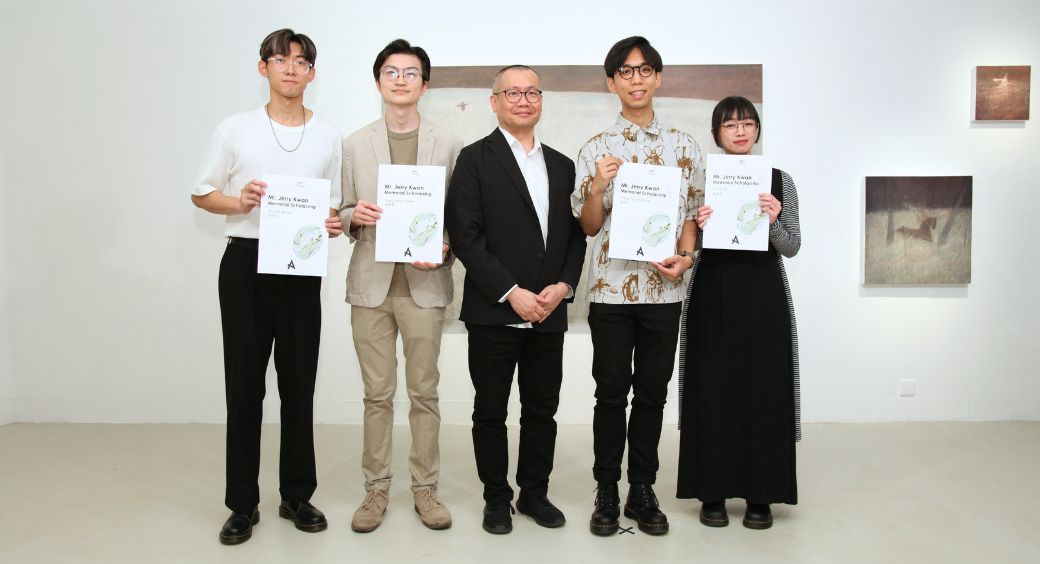 MR. JERRY KWAN MEMORIAL SCHOLARSHIP
The scholarship is established in memory of artist, Mr. Jerry Kwan (1934-2008). Mr. Kwan dedicated his later life to art education in Hong Kong and was active in the teaching activities at the Hong Kong Art School. In remembrance of his unwavering support to young and emerging artists, this scholarship aims at encouraging graduating students from the Hong Kong Art School to start up their career pathway in art or to further pursue their study in art-related area.
This Scholarship is made possible with the support of anonymous alumni of Hong Kong Art School

NO. OF AWARDS
4 per year (subject to annual review)
ELIGIBILITY
Graduating Students of Bachelor of Arts (Fine Art) Programme
SELECTION CRITERIA
* Good Academic Performance
* Commitment to further study in art-related area
SCHOLARSHIP AMOUNT
Approximately HK$20,000 for each academic year.