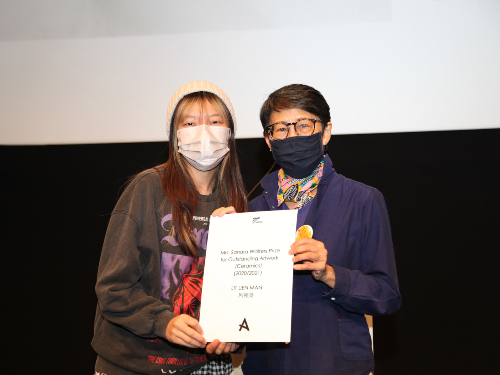 MRS. SANDRA WALTERS PRIZE
This award is made in memory of the late Mrs. Sandra Walters. It is designated to graduating students from the Higher Diploma in Fine Art programme, with an aim to recognize students' artistic achievements in the course of study.
The award is granted to student who has achieved the best artistic performance in the corresponding major area of the programme.
NO. OF AWARDS
4 per year (subject to annual review)
ELIGIBILITY
Graduating students of Higher Diploma in Fine Art Programme
SELECTION CRITERIA
* Excellent Academic Peformance
SCHOLARSHIP AMOUNT
Approximately HK$10,000 for each academic year.