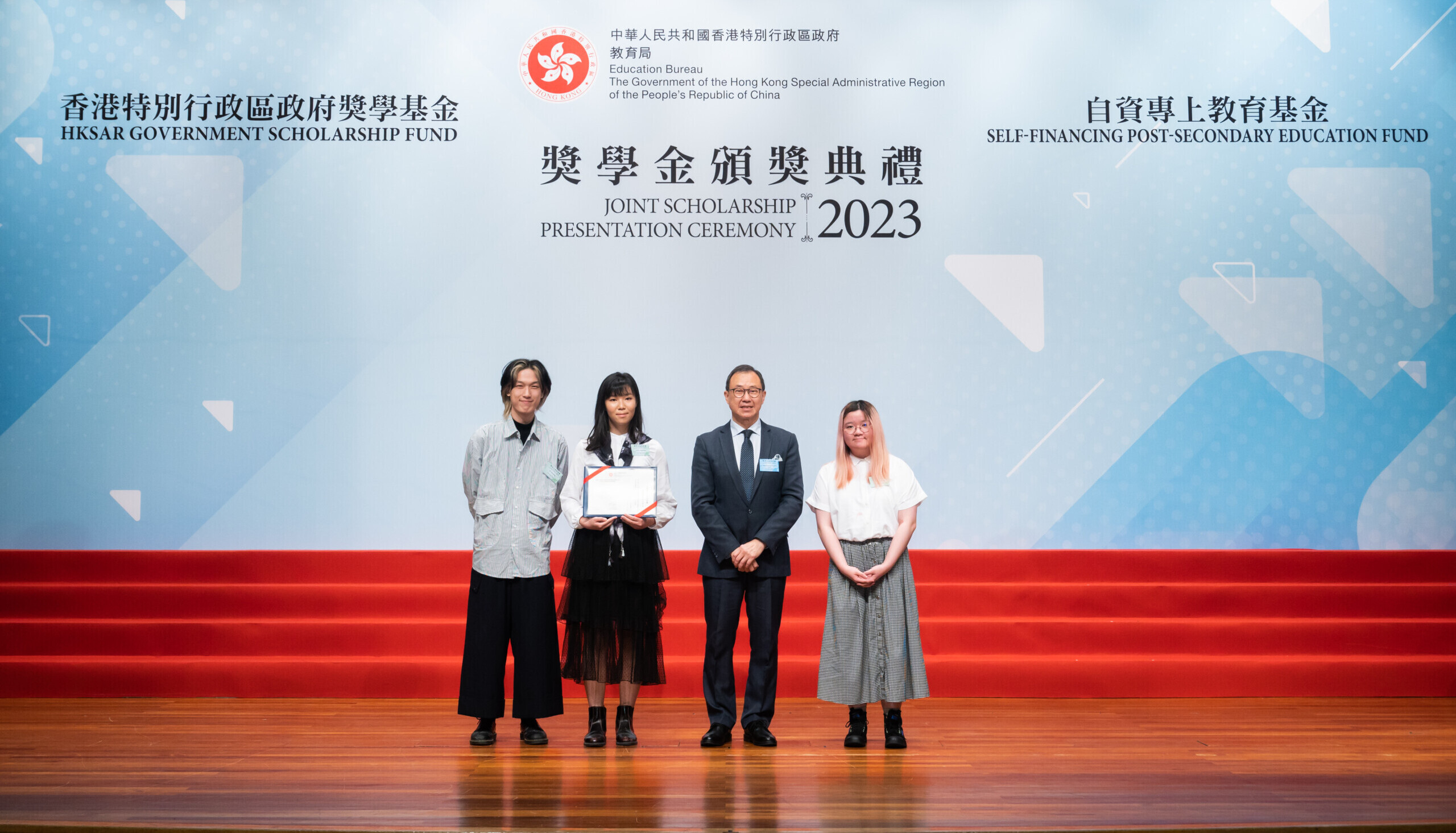 SELF-FINANCING POST-SECONDARY SCHOLARSHIP SCHEME
The Self-financing Post-secondary Scholarship Scheme (SPSS) from Education Bureau aims to give recognition to not only students with outstanding academic performance, but also those with achievements and talents in other non-academic fields.
TYPES OF SCHOLARSHIP
* Outstanding Performance Scholarship (OPS)
* Best Progress Award (BPA)
* Talent Development Scholarship (TDS)
* Reaching Out Award (ROA)
* Endeavour Scholarship (EDS)
NO. OF AWARDS
Quotas of awards decided by EDB, may vary
ELIGIBILITY
Ranging from students to fresh graduates of  Bachelor of Arts (Fine Art) Programme and Higher Diploma in Fine Art Programme.
SELECTION CRITERIA
Scholarships listed under the SPSS are based on different selection criteria, please visit EDB's website for more details.
SCHOLARSHIP AMOUNT
Approximately HK$180,000 for each academic year.