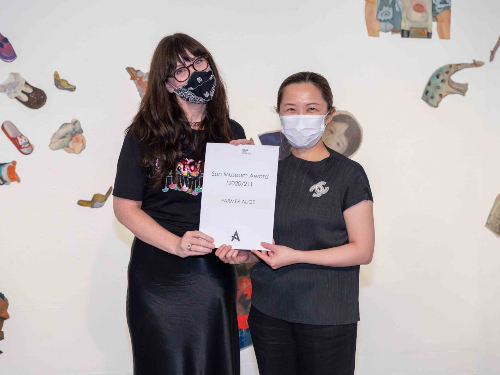 Sun Museum, a non-profit institution established by Simon Suen Foundation, aims to promote Chinese arts and culture. It fosters the understanding particularly of arts and culture of Hong Kong and China through exhibitions, researches, lectures, publications and other educational activities.
The award is set up to acknowledge the academic achievements of students, alongside their artistic outcomes. Award is granted to student(s) graduating with the most outstanding academic performance of the cohort.
NO. OF AWARDS
2 per year (subject to annual review)
ELIGIBILITY
Graduating students of Bachelor of Arts (Fine Art) Programme
SELECTION CRITERIA
* Excellent Academic Peformance
SCHOLARSHIP AMOUNT
Approximately HK$10,000 for each academic year.