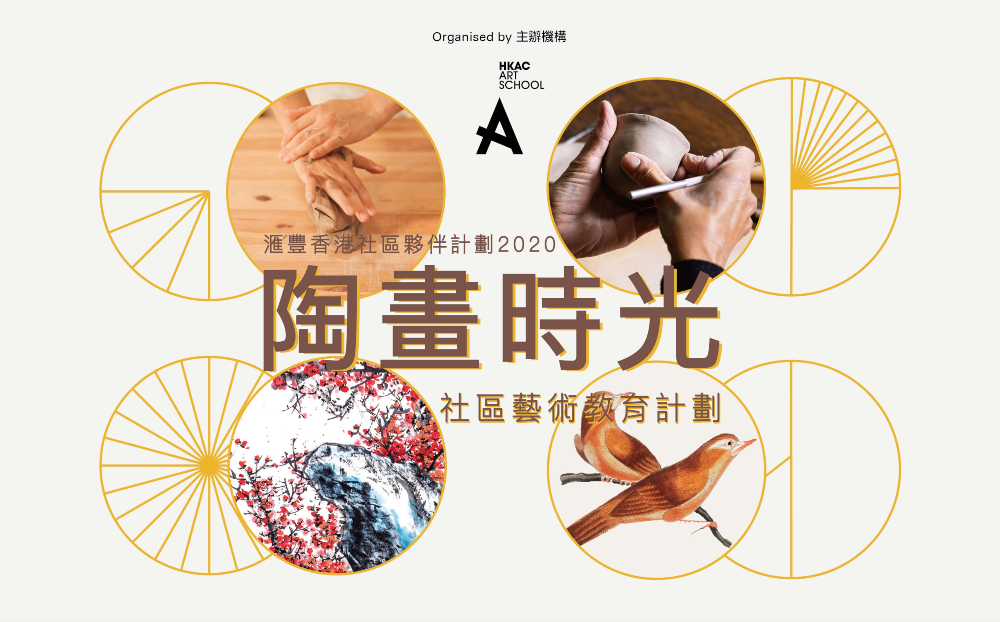 "Precious Moment – Community Art Education Project" organised by Hong Kong Art School, sponsored by the HSBC Hong Kong Community Partnership Programme 2020.
With social conflicts and pandemic prevailing, senior citizens whose level of stress may always be underestimated need more emotional support to cope with negative feelings. This art-making project enhances the personal well-being of senior citizens and youth through art-making, in which trained young ambassadors assist the elderly so as to reinforce their weakening bondage. The exhibitions followed recognize their talents and bring out positive energy and build a more harmonious community.
Started in October 2020, the project conducted school seminars, followed by ambassador trainings, ceramics and Chinese painting workshops, and concluded with exhibitions. It brought together trained young ambassadors and elderly to experience Chinese Painting and Ceramics. With the guidance of two HKAS alumni, participants experienced how art-making enables them in releasing stress and regaining positivity during pandemic times. Utilizing simple tools and natural materials, new perspectives and values developed through art eased the emotional burden of the elderly and drew in positive energy. The project ended with an exhibition presenting the intergenerational collaborative outcomes to the public.