Tse Sai Pei
Facebook: tsesaipei // Instagram: tsesaipei
Hong Kong based illustrator. BA in Visual Arts from HKBU, MA in Illustration from Camberwell College of Arts London. Currently working as lecturer in HKBU.
Her work explores narrative and storytelling through digital illustration. Mostly inspired by daily observation and social issues.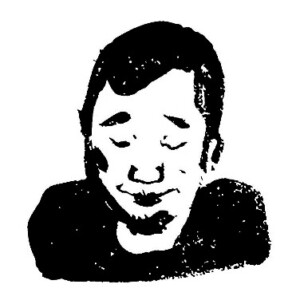 Man TSANG
Facebook: ManTsang.ink // Instagram: mantsang.ink
Man Tsang was born in colonial Hong Kong, and was a bouncy and energetic child who can never sit still. Therefore, he could restlessly immerse himself in the world of art when he was learning to draw. As he grows up, his passion for drawing never fade. Tsang specialises in ink and digital art, and for his wealth of experience in Hong Kong comics production his understanding of the industry is profound.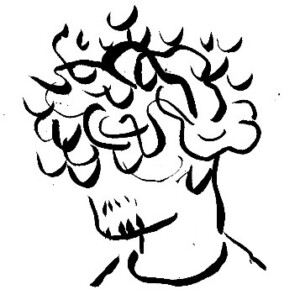 Chi-tak LI
Facebook: lichitakoffice // Instagram: li_chitak
"There is no need to differentiate alternative comics from commercial comics, for the so-called 'alternative' is just another side of the commercial. Comics is at the same time a form of art."
Li began his career in the comics industry in 1982. After working for a corporate comics publisher in Hong Kong for a month, he decided to start his own venture as a freelancer. Following on from the release of The Wisely series, he self-published Tong Men Shao Nian, a prominent title which rocketed him to fame in 1987. He has since developed a distinctive art style, creating his own visual world with eerily experimental works that broke genre rules.
Black Mask, Assassins, Tien Yao Ji, Superbaby, Little Strawberry, and K are major works that he created in the early stage of his career. He has been continually created for many years. Selected publications from this decade include The Voyager, The Lover, and Folio, Little Circle, Vicious, and Solar Eclipse.
Li's transmedia creations transcend the boundary of comics and expand into movies, experimental theatres, literature, pop music and sculptures. Recently, the poster that he created for Hong Kong local sci-fi action movie Warriors of Future has been widely praised. His idiosyncratic style has attracted the attention and commissions from local and international brands such as Nike, New Balance, IdN, Uniqlo, Starbucks, Hong Kong International Airport, TamJai SamGor Mixian, Moleskine, etc.
Li is also well-known to the international comics scene. His comics has been published in places like Japan, Taiwan, Malaysia, Mainland China, France, and Italy since the 1990s.
In 2016, the Hong Kong Arts Centre had jointly curated Li's solo exhibition with the Angoulême International Comics Festival in France as one of the Festival's thematic exhibitions. His French comics The Beast, a collaborative project with the famous Belgian writer Jean Dufaux, was released at the same time. This solo exhibition had given birth to another international cooperation opportunity. Li was invited by the Louvre Museum to create comics Moon of the Moon. In 2019, the French version was released in Europe. Chinese version and Malaysian version were released subsequently. The drawings of the book were once exhibited in The Belgian Comic Strip Center.
His recent publications include romance comics Yum Sui, comics that pay homage to Franz Kafka's literary classics Kafka, children comics A Little Strawberry Vol. 1 (2022 Reprint Edition), etc.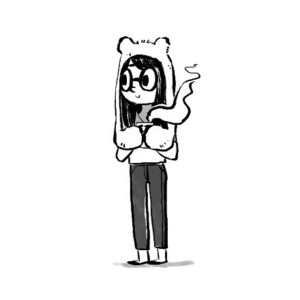 Bonnie PANG
Facebook: Bonniepangart // Instagram: bonniepangart
Illustrator and comic artist. Born and raised in Hong Kong, Bonnie graduated from The Chinese University of Hong Kong with a Bachelor's degree in Geography and Resource Management in 2012, then obtained a Master's degree in Illustration at The Academy of Art University in 2016. Bonnie's work experience includes concept art for animation studios, children's book illustration, commercial illustration and public art projects. She is currently represented by Astound Agency and illustrates international children's books. Bonnie also creates the webcomics Roar Street Journal and IT Guy & Art Girl.
Big Soil
Facebook: bigsoil
Da Ni graduated from the Design Department of the Hong Kong Polytechnic University. He worked as an art director at Commercial Radio and Metro Radio. He became a freelancer in 2001 and devoted himself to creation. Comic publications include "There Are Fairy Tales in Our City", "Da Ni Music Picture Book: Traveling Alone", "With You", "Because of Love", and co-authored with Lin Jiaxin "Kissing Children and Protecting Seedlings" picture book series, etc. .
In recent years, Da Ni has been engaged in illustration education in many colleges and universities in Hong Kong. He has also hosted the programs "Dream Flight" and "Ni Ning Talk" for Hong Kong Metro Radio.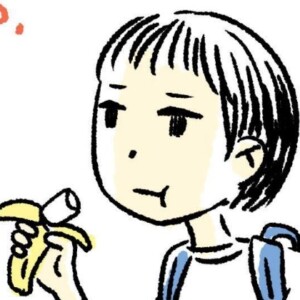 CHOW Siumou
Facebook: siumou.chow // Instagram: chowsiumou
Independent comics artist, ceramic artist, and multifaceted creator devoted to all kinds of works, she graduated with a Bachelor of Arts co-presented by the Royal Melbourne Institute of Technology and the Hong Kong Art School. In 2015, she founded Yun Hyun and has been organising original comics exposition every year. She independently published serval original doujinshis, including Bone Ash, The Camellia Passed by, Colour Blind, The Void Between, etc., and commercially released Co-renting Art Studio in Factories. In 2018, she held her solo ceramic exhibition Doppelganger. Her practice explores ceramic and independent comics, which both often influence each other. Recently, she began studying combining guangcai and comic languages.